Upcoming Board Meeting:
Welcome to Fair Oaks
The Fair Oaks Cemetery is a Public Cemetery District, proving burial for all qualifying district residents and their families. We take great pride in our park like setting, with gently sloping hills, oak trees, and plants and shrubs. With the chirping of birds and gentle breezes, Fair Oaks Cemetery provides a serene and calm atmosphere for visiting loved ones in their final place of rest.
---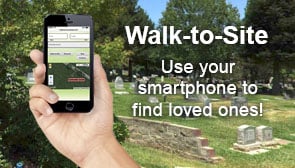 GPS Walking Directions Right to the Gravesite
By using Walk-to-Site mobile navigation, finding graves is now not only visual, but also interactive! Just use a tablet or smartphone to walk straight to a specific grave — no app needed.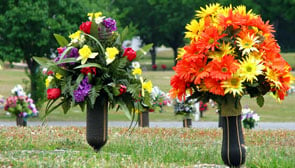 Our Services
Fair Oaks Cemetery District offers many services for our families. Whether you are burying a loved one, or preparing for your future final resting place, we will take care of your needs with love and compassion.
---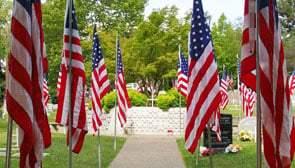 Our History
Fair Oaks Cemetery was founded on October 21, 1902, on a 1/2 acre of land in Fair Oaks, CA. The cemetery facilities now cover almost 11 acres, and we perform approximately 200 burials each year. Check back periodically to see featured history of our cemetery.
Visit Us!
You can stop by the office anytime between 8:00 am and 3:00 pm, Monday to Friday, and we would be happy to help you. If you planning on visiting us at lunch time, please call ahead to make sure we are in the office. If you are visiting a loved one, you can visit anytime between 8:00 am and 7:30 pm or dusk (whichever comes first). Keep in mind you may have to park outside the gates and walk in.